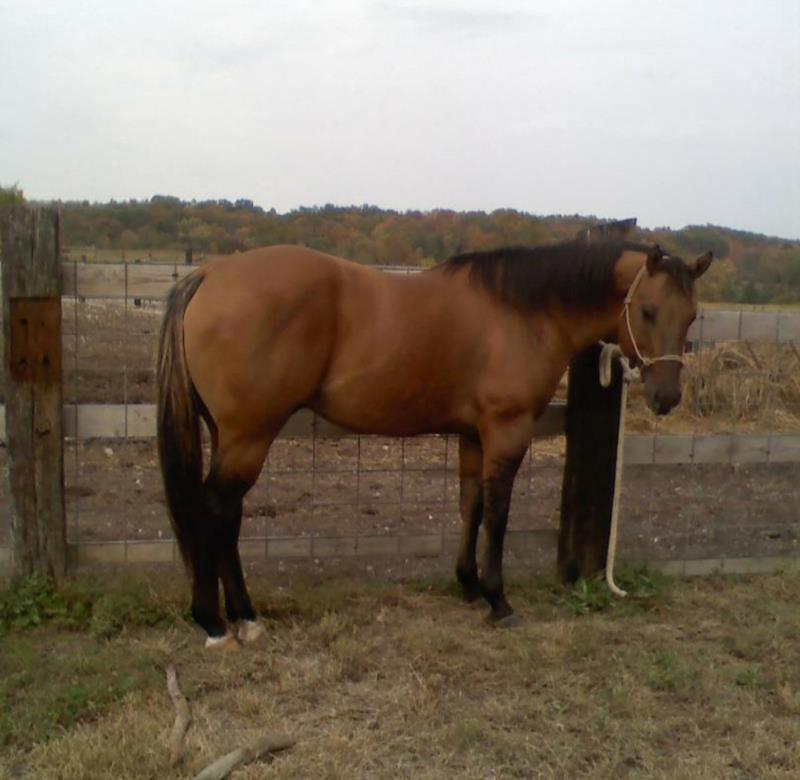 This is "Sarge". We bought him as a weanling in Holiday, TX. He is founadtion bred with Jesse James,Poco beuno, and Hancock. His siblings are money earners in NCHA, NRCHA, NRHA. We used him for roping, gatherng and sorting cattle here on our ranch. Our children rode him as well. He is gentle,willing and athletic.He passes those traits on to his foals. His offspring have been high sellers in the sale ring.
He is EE Aa DD and 5 panel negative. All of his babies will have one copy of dun factor gene.
We do not stand our stallions to outside mares. He has a forever home here with us.
Request Information!
Jessies Mr Red

---

Jessie's Dream

---

Jessie James

---

Washata Dream

---

Lou Lou Hancock

---

Rickels Hancock

---

Miss Brown Lou

---

Jessies Harmony

---

Collins Jessie

---

Jessie James

---

Cozy McCue

---

Gamblins Prancy Miss

---

Gambling Doc Bar

---

Poco Bitsy Bee

---