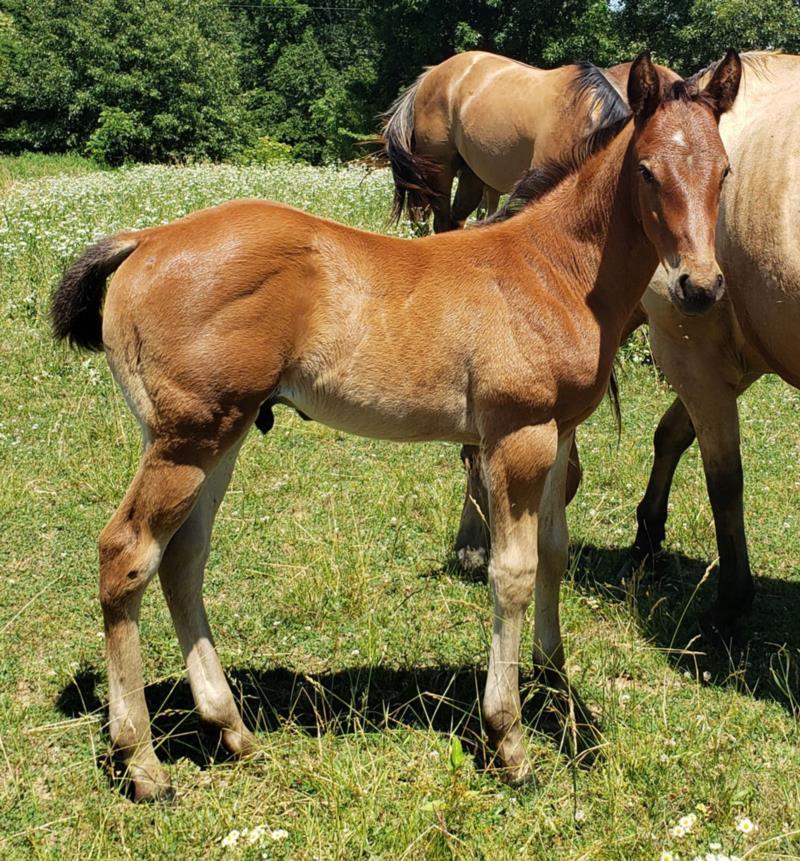 SOLD!
This fantastic colt has a new home in Alabama! Thank you Matyln!
Drew is a charming bay colt by IWR Jodies harmony15 out of Zan pars beauty. He will be a stout boy. He will be registered with AQHA. He will be eligible for NFQHA and AQHA ranch heritage challenge.
Request Information!
IWR Jodies Harmony 15


Click here for More Info!

---

Jessies Dun Harmony

---

Jessies Mr Red

---

Jessies Harmony

---

IW Jodys Blue Hat

---

Blackburns Hatband

---

Docs Blue Snuggles

---

ZAN PARS BEAUTY


Click here for More Info!

---

Hes My Squirt

---

IM HAPPY JACK

---

KC BETTY

---

IC A ZAN PAR GIRL

---

GC ZANS TRIPLE B

---

TEE J QUEENIE

---