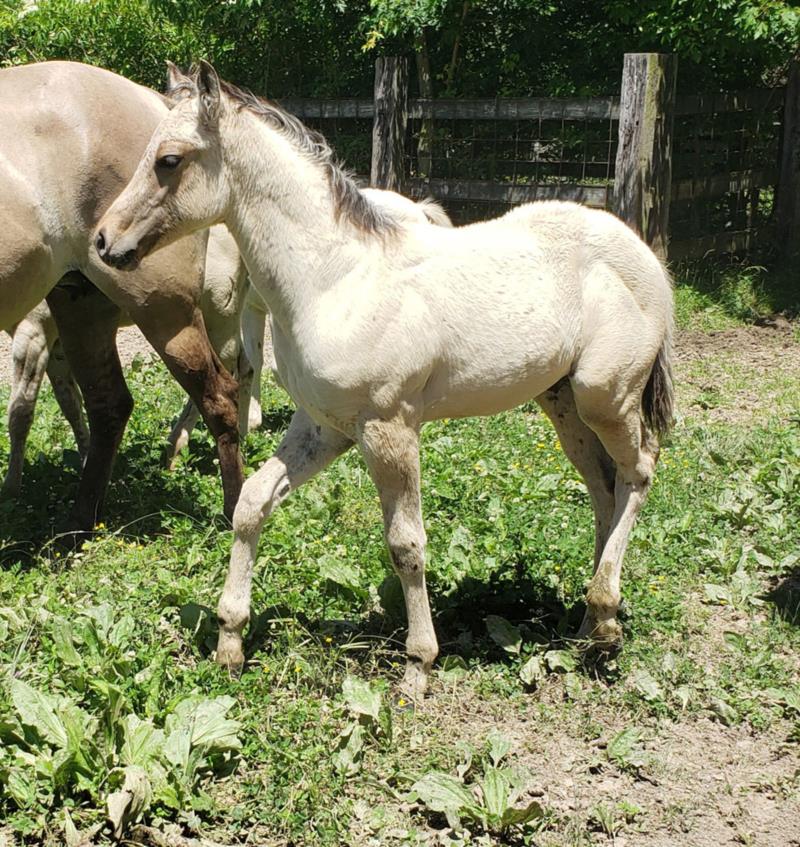 SOLD!
Thank you Roy and Margaret Wackerlin of High Prairie Quarter Horses for purchasing this outstanding colt!
Corbit is a cute buckskin dun colt by Dailey Up out of IWR Shays Red Chex17. He could be homozygous for dun gene. He will be registered with AQHA. He will be eligible for NFQHA and AQHA ranch heritage challenge. Please contact us for more information on Corbit.
Request Information!
Dailey Up


Click here for More Info!

---

Trip Kings Wins

---

Hesa Busy Chex

---

Trips Dunny

---

Skips Splash In Red

---

Skip Poppin Skipster

---

Splash In Red

---

IWR Shays Red Chex17


Click here for More Info!

---

Redbuck Tuff Chex

---

Redbuck Hombre

---

Nu Tuff Doc Chex

---

IWR Shaylees Harmony

---

Jessies Dun Harmony

---

IWR Hollywood Blues

---