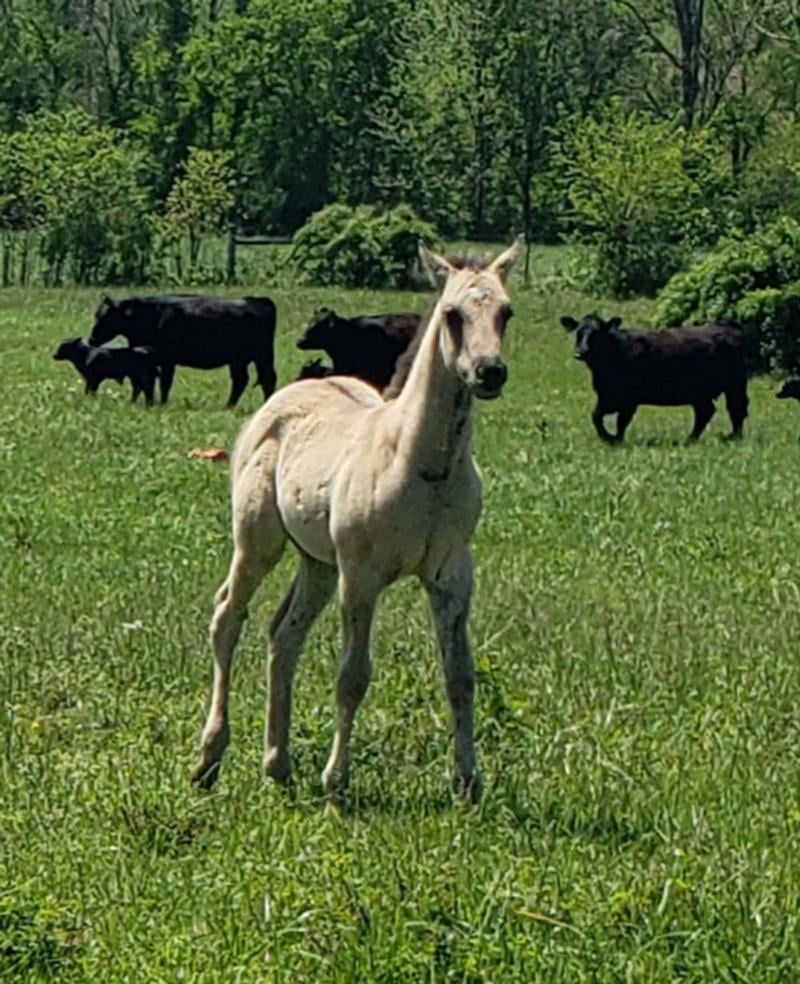 SOLD!
Thank you Cindy and Rafael for purchasing this gorgeous boy!! Looking forward to seeing him in the dressage ring!
Eddie is a stout grullo colt by AQHA Jaz Tuff Silver Dust (Jaz) out of IBHA mare IWR Fancy Dun Frolic (Fancy). He will be registered through IBHA.
Request Information!
Jaz Tuff Silver Dust


Click here for More Info!

---

RF Tee J Steel Dust

---

Double D Tough Stuff

---

Jaz Able

---

Jaz Sedona Silver

---

Jaz Poco Silverado

---

Jaz Miss Charro

---

IWR Fancy Dun Frolic


Click here for More Info!

---

Jessies Dun Harmony

---

Jessies mr Red

---

Jessies Harmony

---

Frolic N Fancy

---

Spinks Blue Man

---

Frolic35

---