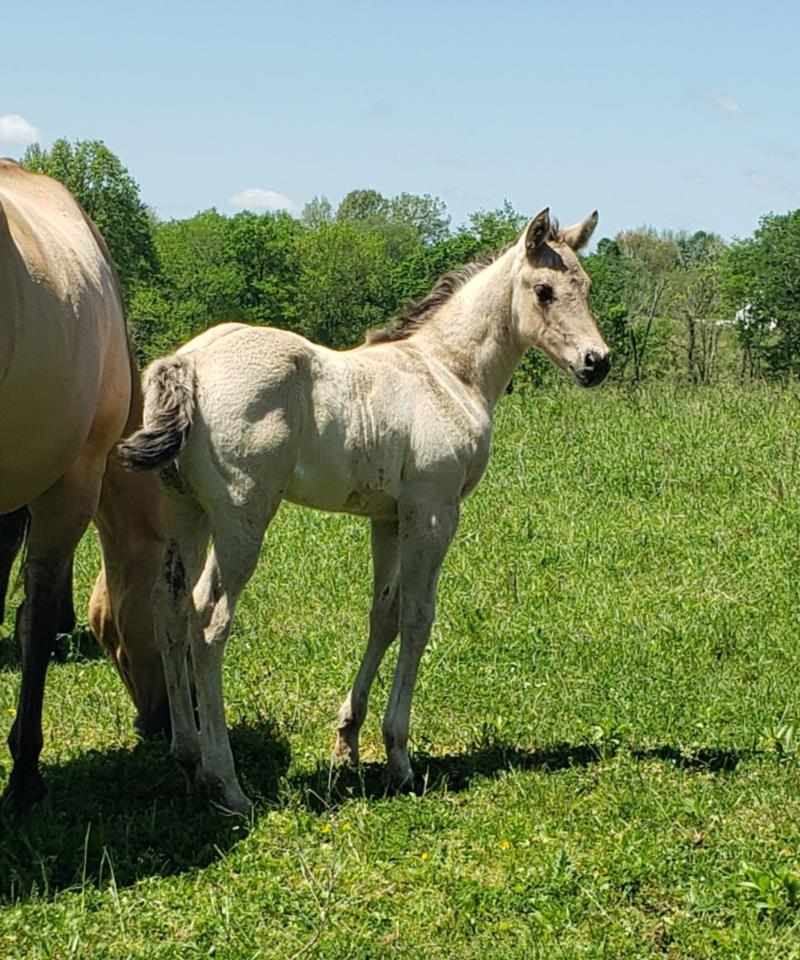 SOLD!
This gorgeous girl is going to Arizona! Thank you Don Selph!
Beautiful grullo filly. She is going to be big and thick! She is EE,aa,nCR, Dnd1. Homozygous for black with one copy each of cream and dun gene. She will not have red/sorrel/chestnut foals. She will make an outstanding broodmare when finished riding. Please contact for availability/price!
Request Information!
Jaz Tuff Silver Dust


Click here for More Info!

---

RF Tee J Steel Dust

---

Double D Tough Stuff

---

Jaz Able

---

Jaz Sedona Silver

---

Jaz Poco Silverado

---

Jaz Miss Charro

---

IWR JESSIES BLUE HAT


Click here for More Info!

---

Jessies Dun Harmony

---

JESSES MR RED

---

Jessies Harmony

---

IW JODYS BLUE HAT

---

BLACKBURNS HATBAND

---

Docs Blue Snuggles

---